Customized Earl Grey Milk Tea-rista Gift Set
This creamy Earl Grey Milk BBT kit is perfect for our lactose intolerant bubble tea lovers! Gluten-free. 
Here's what you get (Makes 8-10 servings):
1 x Your choice of topping (430g of Tapioca Pearls, 130g of Instant Grass Jelly Powder, or 540g of Lychee Coconut Jelly)

1 x Brown Sugar (115g)
1 x Earl Grey Tea (35g) Ethically and locally sourced from Toronto.
1 x Lactose-Free Creamer (100g)
1 x Tea Steeper Ball
Original Cup Set:
1 x Customized Glass jar (750mL) perfect for a size large and also holds a regular/small
1 x Metal mason jar lid (to seal your drinks)
1 x Leak-Proof Plastic lid (with a wide hole)
1 x Wide metal straw
1 x Straw cleaner
If you already have a Retea cup or don't want one, you can just purchase the DIY BBT Kit.
 The recipe can be found in our Recipe Blog Tab list!
Ingredients:
Tapioca Pearls: Tapioca Starch, Water, Corn Starch, Food Additives (Caramel Colour, Guar Gum, Sodium Diacetate, Potassium Sorbate), Artificial Flavour. 
Lychee Coconut Jelly: Coconut, Sucrose, Water, Potassium Sorbate, Sodium Carboxymethyl, Cellulose, Lychee Flavour, Citric Acid, Xanthan Gum, Guar Gum. 
Grass Jelly Powder: Sugar, Glucose, Corn Starch, Grass Powder, Baking Soda

Dark Brown Sugar: Sugar, Molasses.

Tea: Black tea, cornflower petals, bergamot
Lactose-free creamer: Glucose syrup, Hydrogenated Palm Kernel Oil, Sodium Caseinate, Stabilizers, Anticaking agents, Colour Agent, Flavour.
 All ingredients are vegan EXCEPT for the lactose-free creamer. Please message us if you need accommodations. We're happy to help!
Customer Reviews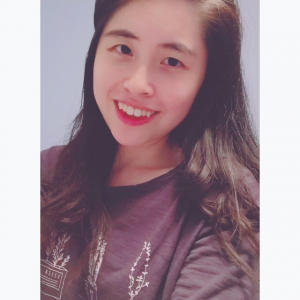 KT
06/28/2021
KATRINA T.

Canada
I recommend this product
So happy with this!
I'm so happy with the bbt kit and had fun with making the bbt drink at home! It's very nice when you can just make the drink whenever without leaving home. The earl grey milk tea and tapioca tastes really good! I will for sure order more in the future :)