Taro Milk BBT Kit
Our taro powder makes creamy and delicious bubble tea! It has an authentic nutty flavour of taro. If you like Coco's Taro Milk Bubble tea, then this one is for you (don't worry, it's lactose-free and Gluten-free)! ~$2.99/serving.
What you'll get (makes 8-10 servings)
1 x Your choice of topping (430g of Tapioca Pearls, 130g of Instant Grass Jelly Powder, or 540g of Lychee Coconut Jelly)
1 x Dark Brown Sugar included for tapioca & grass jelly (115g)
1 x Taro Powder (270g)
1 x Lactose-Free Creamer (100g)
Add tea leaves to enhance the flavour of your taro bubble tea and add some caffeine to it! 
**This does NOT come with the Retea cup. If you would like to order this kit with a reusable bubble tea cup, please click here.
Get the full recipe in our blog section! 

Ingredients:
Black Sugar Tapioca Pearls: Water, Corn Starch, Food Additives (Hydroxypropyl distarch phosphate, Starch acetate, Caramel colour, Guar gum, Aspartame, Sodium diacetate, Potassium sorbate, Food flavour). 
Lychee Coconut Jelly: Coconut, Sucrose, Water, Potassium Sorbate, Sodium Carboxymethyl, Cellulose, Lychee Flavour, Citric Acid, Xanthan Gum, Guar Gum. 
Grass Jelly Powder: Sugar, Glucose, Corn Starch, Grass Powder, Baking Soda
Dark Brown Sugar: Sugar, Molasses.
Taro Powder: Glucose, Whiteners, Taro powder, Taro Extract, Colour.
Lactose-free creamer: Glucose syrup, Hydrogenated Palm Kernel Oil, Sodium Caseinate, Stabilizers, Anticaking agents, Colour Agent, Flavour.
**Allergy Information: May contain soybean oil, almond, peanut & wheat. This kit is NOT vegan. Please message us if you need accommodations. We're happy to help!
Customer Reviews
08/27/2021
Enya-Morgan

Canada
I recommend this product
One of my best purchases :)
Great taste and the seller was super friendly. One of my best purchases :) This was a gift for my husband for Father's Day.
05/26/2021
Monika

Canada
I recommend this product
Taro Dreams Come True
Retea is a SUPERB AMAZING company and I am so happy I gave them a chance! I am so satisfied with every aspect of my Retea experience. From the communication to the product care and quality! I love Taro and I am very happy with this tasty taro bubble tea! Give it a try! You won't be disappointed! Thanks Retea for making all of my Bubble Tea Dreams come TRUEEEEEEE!!!!
05/15/2021
Diana L.

Canada
I recommend this product
Great quality
Great quality. Packaged well & fast delivery.
I recommend this product
Great quality.
Great quality. Packaged well & fast delivery.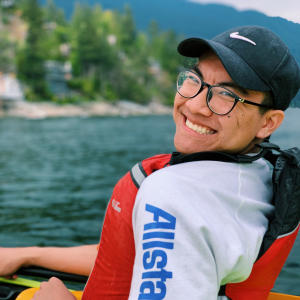 ST
05/12/2021
Sandy T.

Canada
I recommend this product
So tasty and delicious
Prior to receiving the Taro Milk BBT kit from Retea, I was pretty skeptical. I've had bad experiences with the Taro milk tea powders from average Asian supermarkets, so I thought this would be one of those. Toby reassured me it was different and that it would be worth it. I received the packaging and loved how organized everything was and the little details. As for the Taro Milk BBT kit, I followed the instructions for the 750mL recipe. One of the best homemade BBTs that I have made. I tried with and without the creamer and loved them both. I substituted the milk for almond milk and it still tasted just as great! Flavour-wise, it reminded me of the ones you buy at Coco. I honestly recommend this to anyone looking for a DIY BBT kit.